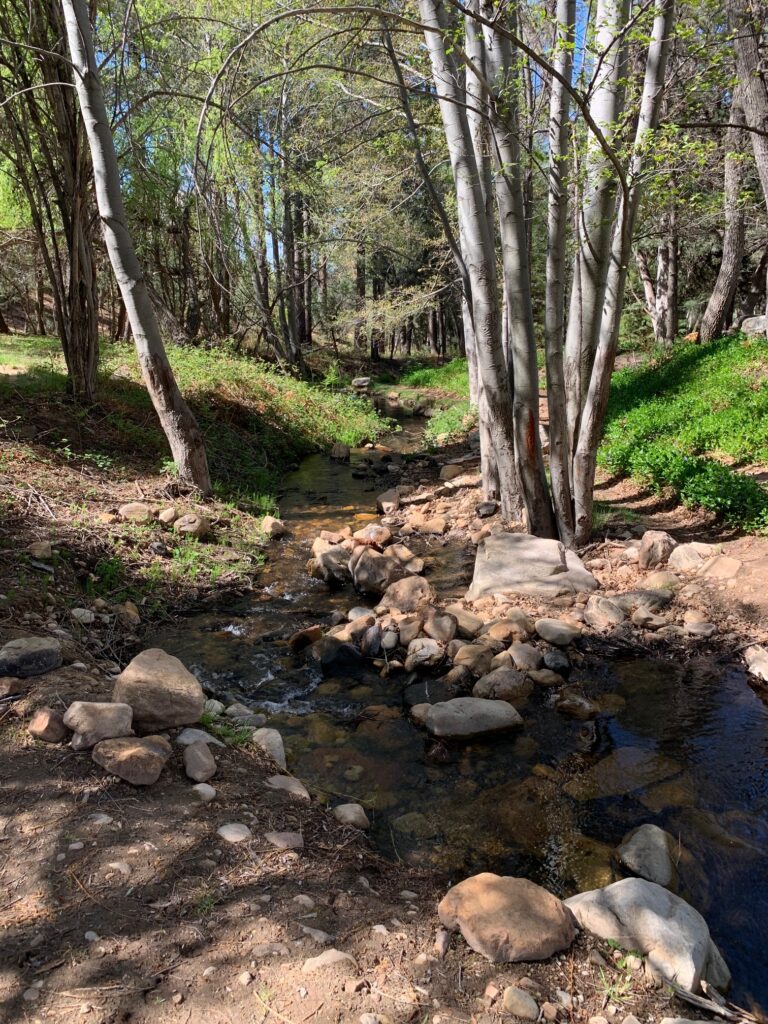 About Bonita Creek
Established 1956-1957
Today, the community has many full time and part time residents that enjoy the cool weather, fresh air and an overall wonderful place to get a way!
Our community, Bonita Creek, is named after that very creek that begins as a spring roughly two miles up the Bonita Creek canyon.  This is one of only a few perennial streams that emerges above the limestone layer off the Mogollon Rim.
At over 2.9 million acres, the Tonto National Forest is the largest national forest in Arizona, and the seventh largest national forest among 154 USDA National Forests.
The Tonto features some of the most rugged and inherently beautiful land in the country. Sonoran Desert cacti and flat lands slowly give way to the highlands of the Mogollon Rim.  This variety in vegetation and range in altitude, from 1,300 to 7900 feet, offers outstanding recreational opportunities throughout the year, whether it's lake beaches or cool pine forest.